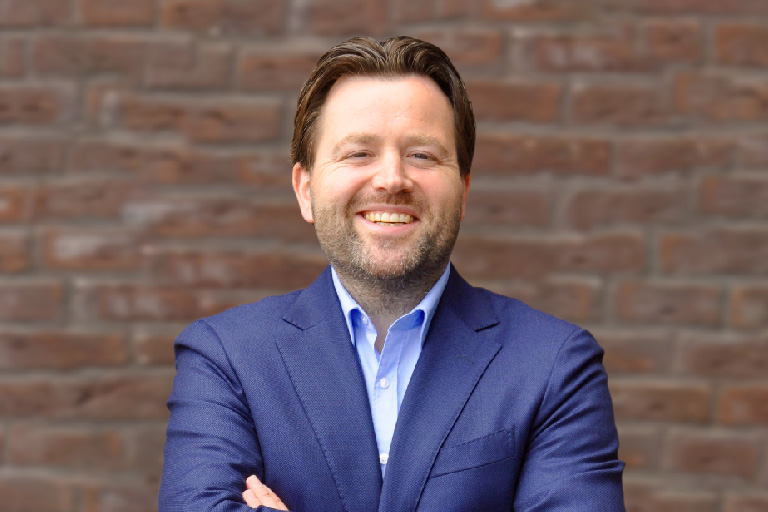 Gerald Knol
Partner
gerald.knol@holtropravesloot.nl


Gerald is fascinated by leadership development in the public domain. At Holtrop Ravesloot one of his main fields of focus is the social sector, including healthcare, education, government, NGOs and associations. Fields in which management and directors must be willing and able tot commit to the goals, motives and the purpose of organisations. Gerald is furthermore specifically interested in the intersection of public and private matters.
Social interconnectivity continues to increase, and where the public and private domains meet, new opportunities and challenges emerge. At Holtrop Ravesloot, Gerald is responsible for developments at this intersection, particularly where healthcare and education meet entrepreneurship and innovative content.
Because Holtrop Ravesloot firmly believes that the leadership of the future is inextricably linked to today's challenges, Gerald is also especially interested in the growing palette of talented young executives. People who either work in the public sector or at the crossroads of partnering between the private and public domains.
After a brief period as a researcher with the RUG University, Gerald joined Holtrop Ravesloot as research consultant in 2009. Late 2011, he proceeded to become consultant. He has been a partner with the firm since January 2015. Gerald earned his degree in business administration, majoring in human resource management and philosophy in Groningen.
Gerald is married to Lisanne and the proud father of Madelief and Arthur. In his spare time, he enjoys hiking and cycling.